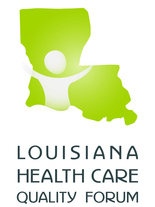 Last year, Louisiana launched a statewide patient engagement initiative. One year out from launch, the Louisiana Health Care Quality Forum (LHCQF) has seen a profound increase in patient portal use, along with some surprising finds.
Traditional wisdom says that young, tech-savvy patients are most receptive to patient engagement technology. However, Jamie Martin, marketing and communications manager for LHCQF, found otherwise. It was senior citizens who were the most involved demographic in the first year of implementation:
… among all the people LHCQF aimed its campaign at, seniors were not only the most receptive but also the most vocal about wanting 24-hour secure access to their data …
Overall, the initiative was a success, with a 28% increase in the amount of patients using the offered health technologies as part of their treatment.