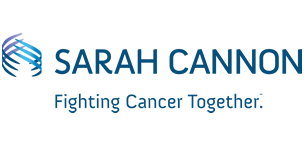 Sarah Cannon, Hospital Corporation of America's global cancer institute, and the Academy of Oncology Nurse & Patient Navigators (AONN+) recently announced a joint project that will invest $12 million in measuring and improving the utilization of nurse navigation as part of oncology treatment. The project is part of Vice President Joe Biden's Cancer Moonshot Initiative.
In a press release, President of Clinical Operations and Chief Medical Officer Howard A. "Skip" Burris, MD, said:
Nurse navigators serve a critical role for cancer patients — coordinating care, offering support, answering questions and ultimately improving the patient experience throughout the continuum of care. We are honored to collaborate with AONN+ in this Cancer Moonshot initiative to further our efforts in advancing care standards for patients through navigation.
The project aims to advance the role of nurse navigation by measuring clinical outcomes and patient experiences along with standardizing certain industry procedures and removing barriers to care.